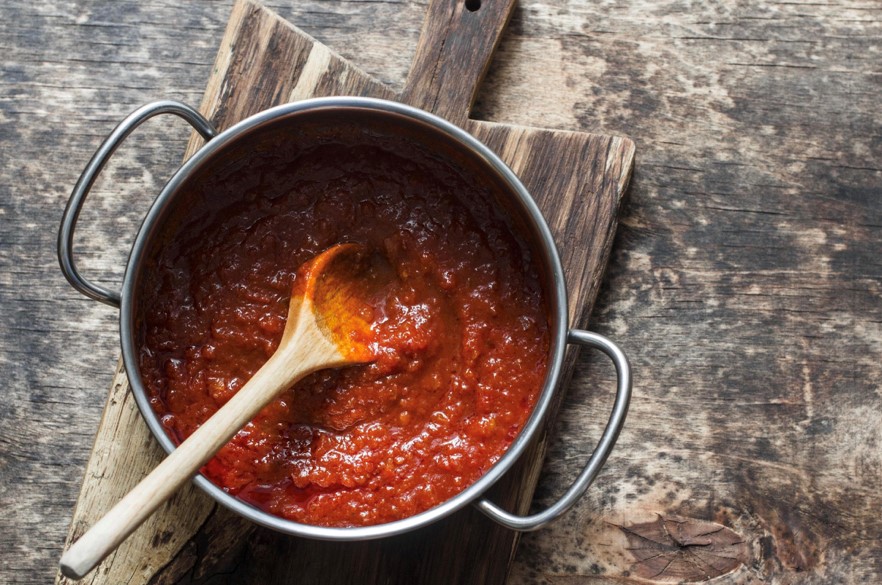 Serves 4
IngredientsOlive oil 1 medium onion, finely chopped 2 cloves garlic, crushed 2 x 400g tins chopped tomatoes 1 pinch sugar 1 small bunch basil, leaves and stems separated
Method1 Heat a splash of olive oil in a heavy-based pan over medium heat. Add the chopped onion and a pinch of salt, and cook for about 8 min, stirring often, until softened but not browned. Add the garlic and cook for a further 2 min.
2 Tip the tomatoes into the pan with the sugar and basil stems. Leave to simmer uncovered for 30-40 min, stirring occasionally, until you have a nice thick sauce.
3 Remove from the heat and stir in the basil leaves just before serving with pasta of your choice.