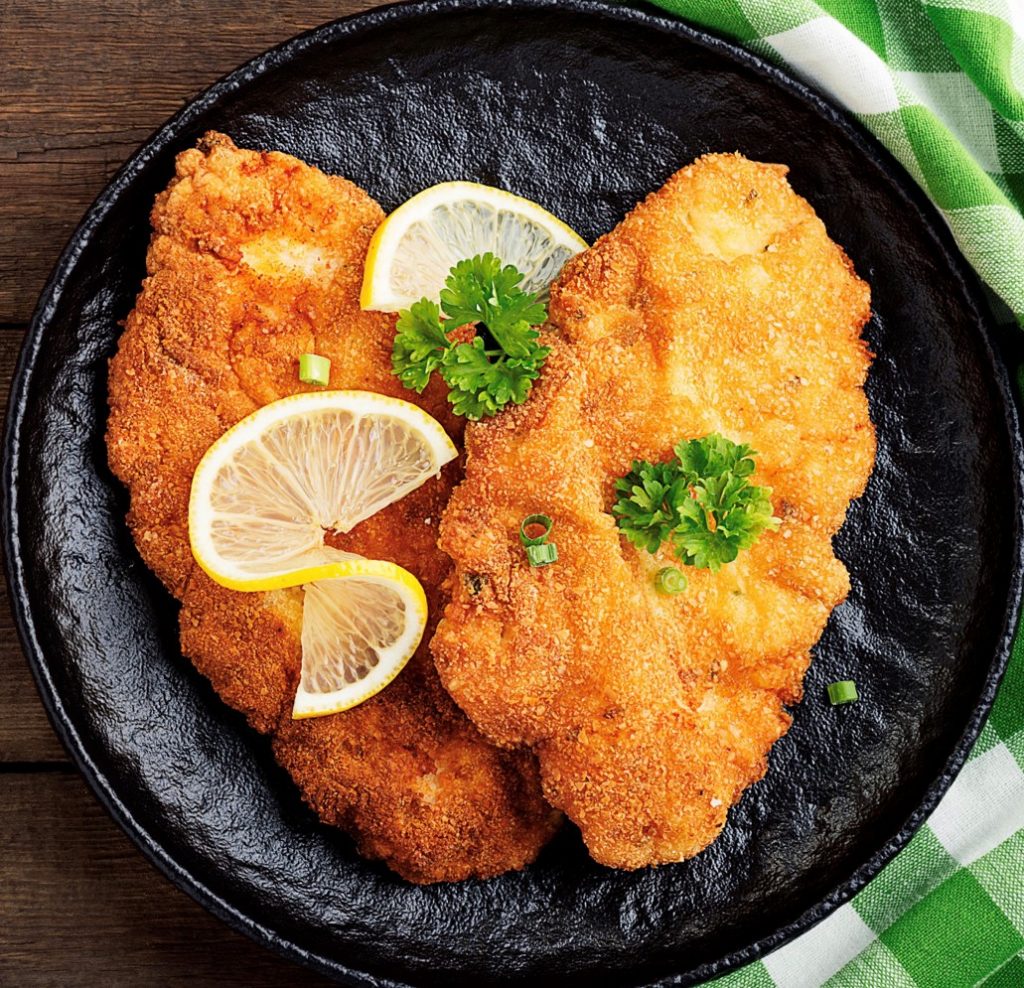 Serves 4
IngredientsFlour 3 eggs, beaten Panko breadcrumbs 4 x 160-180g chicken breast fillets, beaten to 4-5mm thickness 100ml vegetable oil 100g butter Sea salt and 2 lemons, halved, to serve
Method1 Heat the oven to 180C/Gas 4. Place the flour, eggs and breadcrumbs in three separate containers. Dust each chicken fillet with flour, knocking off any excess, then dip in the egg. Finally, press into the breadcrumbs until well covered.
2 In a large frying pan heat the oil and butter until they start to foam. Add the chicken and cook for 1-2 min until the underneath is golden brown. Flip over and repeat.
3 Place the fillet on a baking tray and finish in the oven for 4-5 min. Serve with a squeeze of lemon juice.