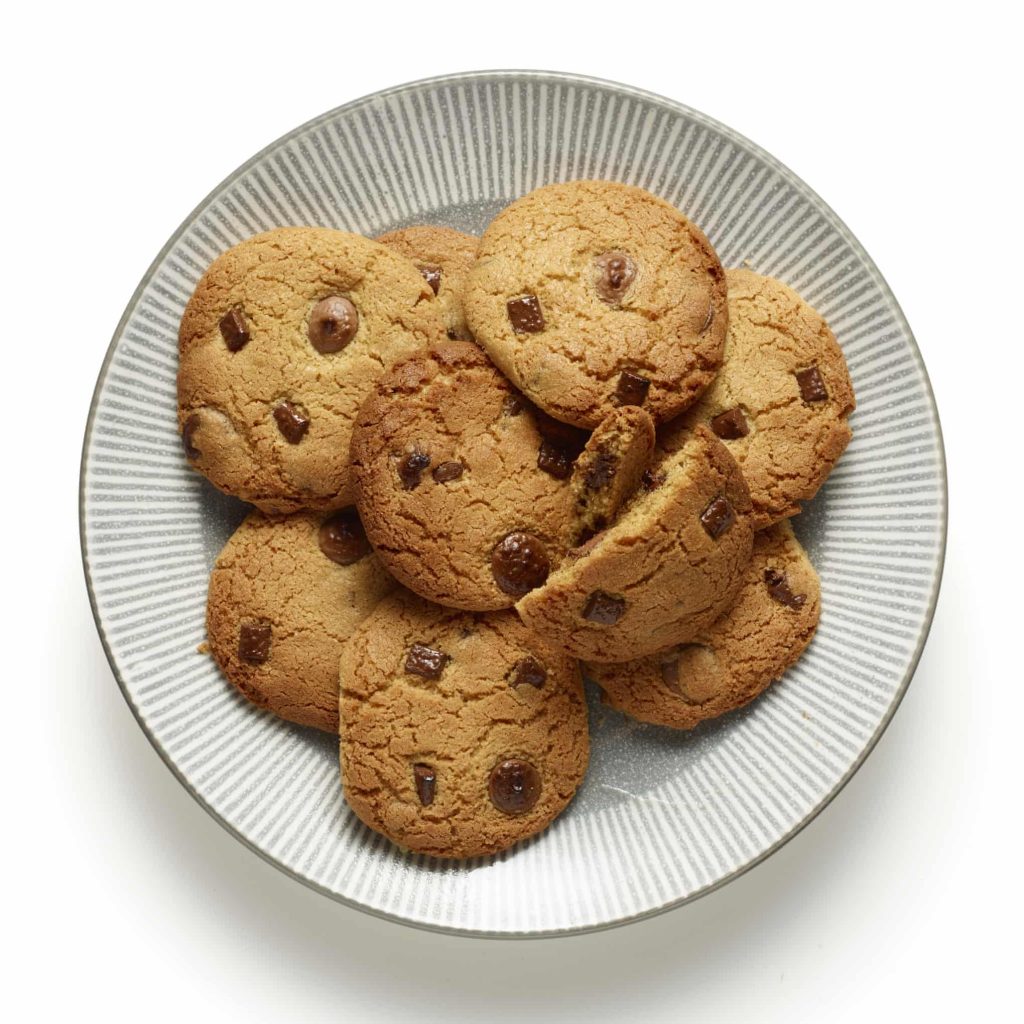 Prep 20 min
Chill 2 hr+
Cook 12-18 min
Makes 9
115g butter
70g glutinous or sweet rice flour
70g almond flour
15g corn flour
¼ tsp fine salt
¼ tsp bicarbonate of soda
50g nuts of your choice (optional)
50g soft light brown sugar
50g granulated white sugar
1 egg, beaten with ½ tsp vanilla extract
75g chocolate of your choice, chopped, if necessary
Flaky salt, to finish (optional)
Melt the butter in a small pan over a medium heat.
When it starts to foam, keep an eye on it, and the moment the foam turns a pale reddish brown, take it off the heat, tip into a large bowl and leave to cool.
Meanwhile, sift or whisk the flours, salt and bicarbonate of soda, and toast the nuts, if using, in a dry pan, then cool and roughly chop.
Stir the sugars into the cooled butter, then beat in the egg until well combined.
Stir in the dry ingredients and beat for about 45 seconds, until the mixture stiffens up.
Stir in the chocolate and nuts, if using, then shape into large, walnut-sized balls.
Put on a lined baking sheet (there's no need to spread them out at this point), squash slightly and chill for between two and 24 hours.
Heat the oven to 180C (160C fan)/350F/gas 4. Spread the balls out over two lined baking sheets, keeping them well apart, sprinkle with salt, if using, then bake for 12-18 minutes, depending on how soft/crunchy you like them. Remove and leave to cool on the sheets for as long as you can bear – they'll firm up as they cool – then devour or store in an airtight container.
https://www.theguardian.com/food/2021/sep/15/how-to-make-the-perfect-gluten-free-chocolate-chip-cookies-recipe