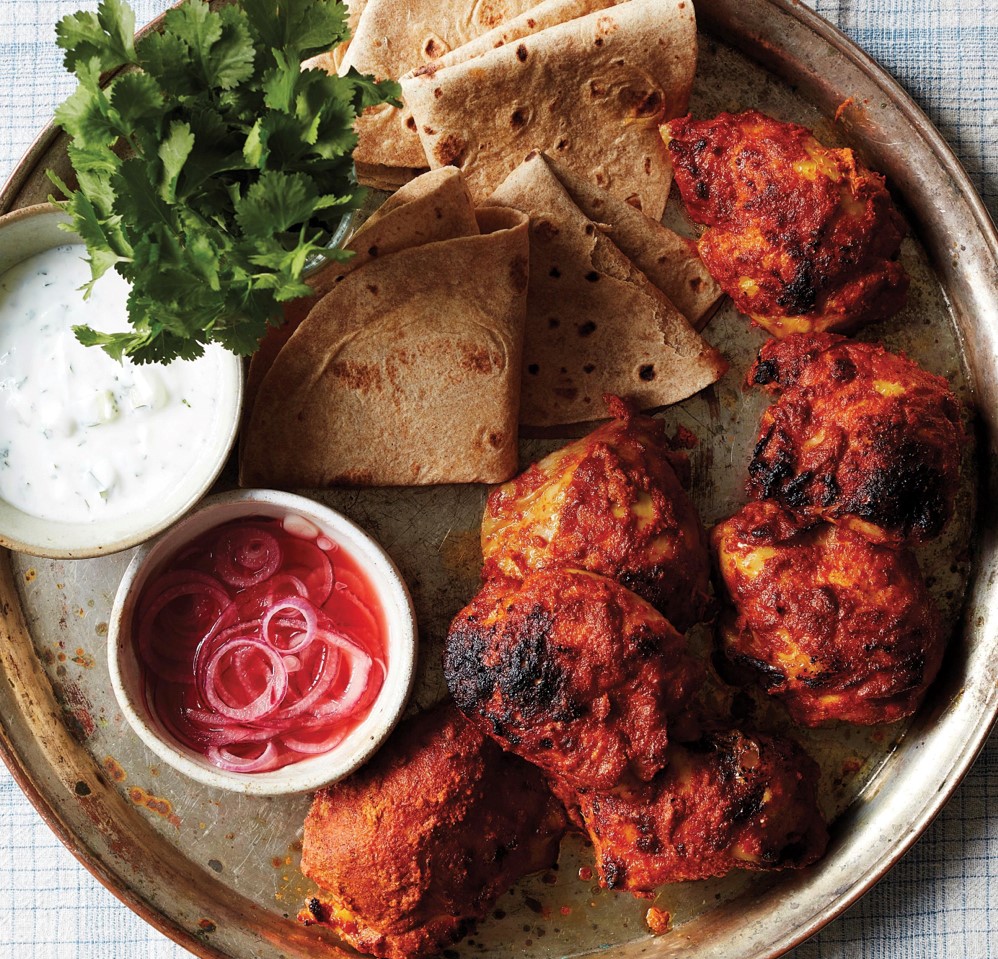 Serves 4
Ingredients100ml vegetable oil 300g plain yoghurt 3 cloves garlic, crushed 2 cubes frozen crushed ginger, defrosted, or 2 thumb-size pieces fresh ginger, peeled and grated 1 tsp ground turmeric 1 tsp chilli powder 1 tbsp ground cumin 2 tbsp garam masala 3 tbsp sweet paprika 2 tsp salt Juice of ½ a lemon 1kg skin-on, boneless chicken thighs, lightly slashed
Method1 Preheat the oven to 220C/gas 7 and line a baking sheet with foil.
2 Put all the ingredients except the chicken in a large bowl and stir to combine. Add the chicken to the bowl and use your hands to massage the marinade into the chicken flesh, ensuring it is really well coated.
3 Transfer the chicken to the baking sheet in a single layer and bake in the oven for 20 to 25 min, until the chicken is tender, golden and beginning to char slightly at the edges. Serve hot.